WELCOME!
Great coffee with the perfect aroma and flavor is only part of our story.
We care as much about other people and our planet as we do about our coffee. A percent of every purchase goes to great charities helping those in need.
You can make a difference –
Switch to Magnus Premium Coffee!
SHOP OUR GREAT COFFEE
Support someone in need with every cup your drink
Earth Friendly
At Magnus Premium Coffee, we believe that this is the only planet we have, so we've made it our mission to take care of it.
We use a very special k-cup for our coffee pods and even our labels and ink are based on Hemp and Soy…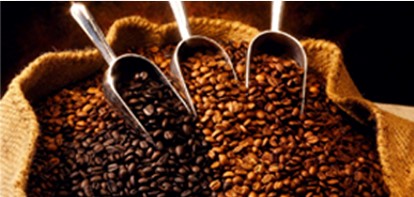 Great Taste
Everyone tells us our coffee is some of the best they've ever tasted; from our whole bean and ground, but especially our single pod cups! Here's why…
The perfect blend of beans from Peru and Burundi
Great Heart
Our heart is anything but cool. When we launched the company, one of the biggest priorities for Magnus Coffee was to create a way to give back …
We donate to quality charities to strengthen our communities.
Coffee Bean Subscriptions
Simplify your life and never run out of coffee. We an auto-ship to deliver to you every month. You can change or cancel your order anytime.
Our Packaging
We seek the highest grade packaging for our coffee that keeps the coffee fresh without harming our planet. Our package uses Biotre®, a packaging material composed of multiple, laminated layers. The outer layers consist of cellulose from wood pulp. The materials make up 60% of the material by weight and have been shown to break down into healthy compost in 12 weeks when tested according to a test method called ASTM D6400.
The interior layer in Biotre® 1.0 is made with an additive that makes it "oxo-degrade". This additive has been shown to allow plastic to break into microscopic pieces under specific conditions over 5-10 years vs. the estimated 1,000 years needed for normal plastic.
The interior layer consists of 100% plant-based, renewable resources, i.e. sugar cane. This is a non-biodegradable layer made from renewable resources.
All labels are also eco-friendly using hemp vellum and soy based inks.
MORE COFFEE
Our Pods have 33% more coffee grinds the the average K-Cup for a much improved flavor and aroma!
Our Special K-Cup
Single Serve coffee was created for convience- an easy and fast way to make a quick cup of coffee.
But the taste was never as good as fresh coffee.
Until now!
The old-fashioned plastic k-cups are polluting our planet and providing bad coffee. We use a specially designed k-cup (we will to call them PODS) that allow us to deliver much fresher coffee to you. Plus our pods are biodegradable and recyclable.
Standard k-cups punch a hole in the top and the bottom so the coffee can run straight through the coffee grinds.
Notice the picture on the right – instead of a plastic cup, our cup has filters wrapped around the sides. Our pod is also shorter so only 1 hole is punched in the top of the pod. The water comes and and has to push against the sides to get out. This allows the water to completely soak the grinds creating a better tasting cup of coffee.
We call this Brew Turbulence- brewing coffee more like french press that running through a plastic cup.